Newest Pieces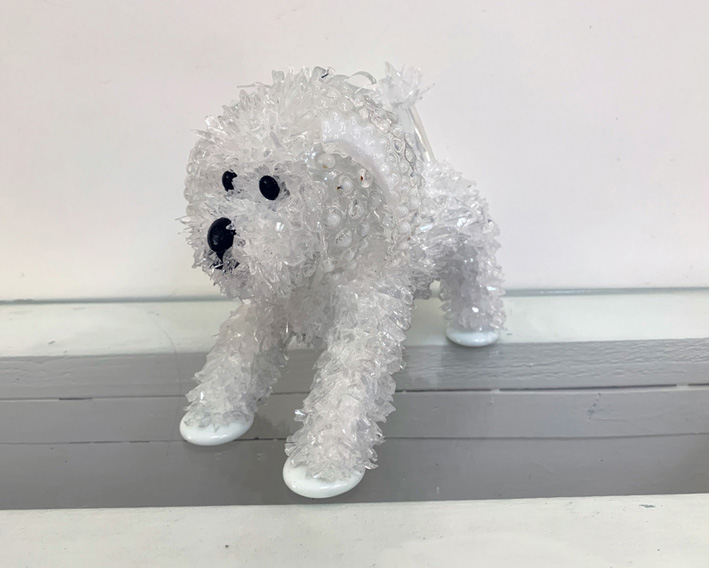 Fluffy Vintage Poodle
With vintage, hobnail ears, Apple is a white poodle mixed breed ready to play!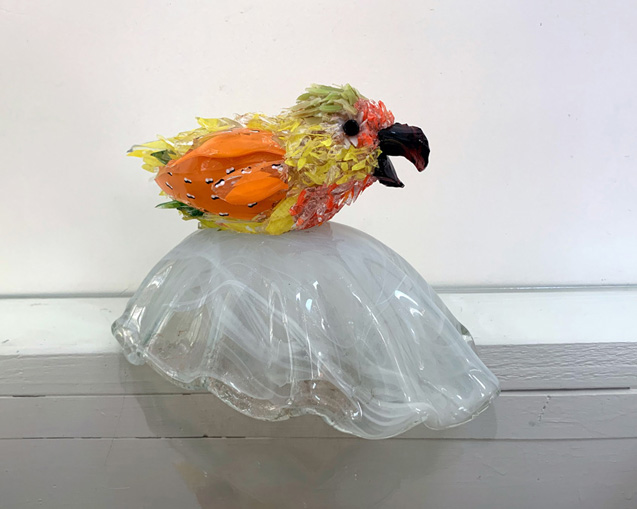 Orange Conure
Perched on opalescent Murano glass sits this colorful, happy, little bird.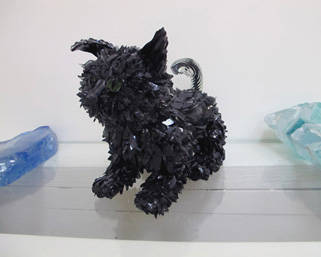 Black Cat with Green Eyes
Winston is a small, mysterious cat, made of black glass and subtle green eyes.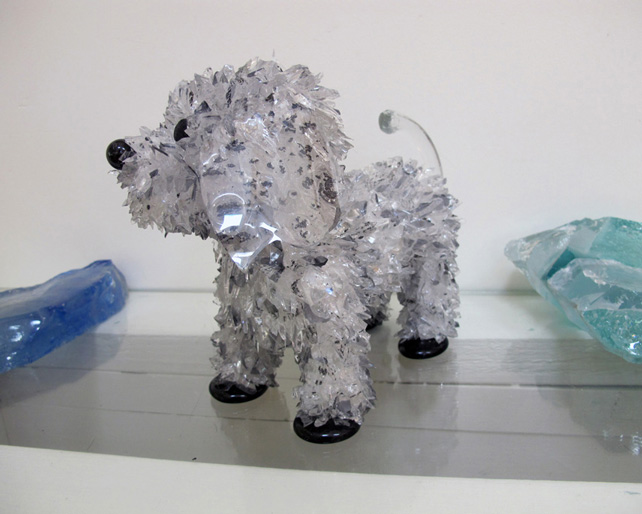 Spotted Gray Dog
Unusual black-spotted clear glass comprises Freckle's delightfully floppy ears. His body is multi-colored, with gray, white, and black features.
Live Inspirations
Hank is a commissioned piece, modeled after a Pekingese dog with crooked teeth and a fluffy white coat.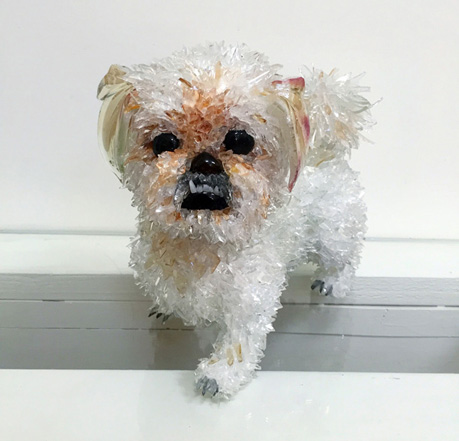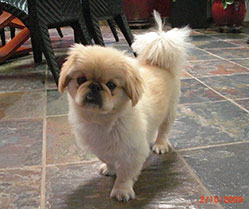 Originally found on Pinterest, a picture of a low-laying dog ready to play inspired one of Jennifer's favorite dogs. Salty is a white and fluffy dog with perky ears and an anticipatory expression.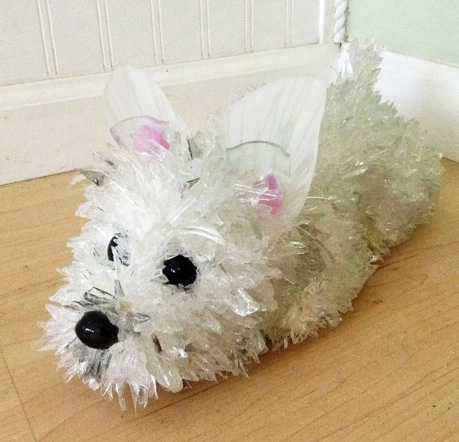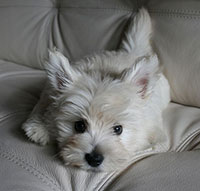 Big, innocent, baby -beautiful! Rory is a baby grizzly bear with its paws outstretched to a mother bear, as seen in a photo shown to Jennifer.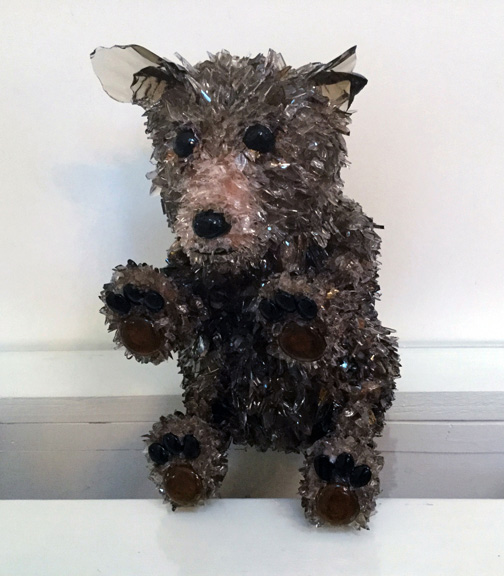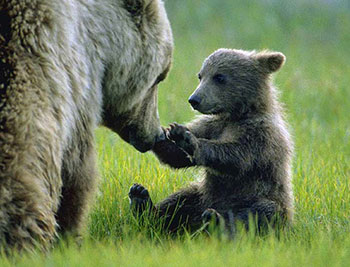 The orange and white coat on this Tabby make a pleasant backdrop for its crystalline eyes.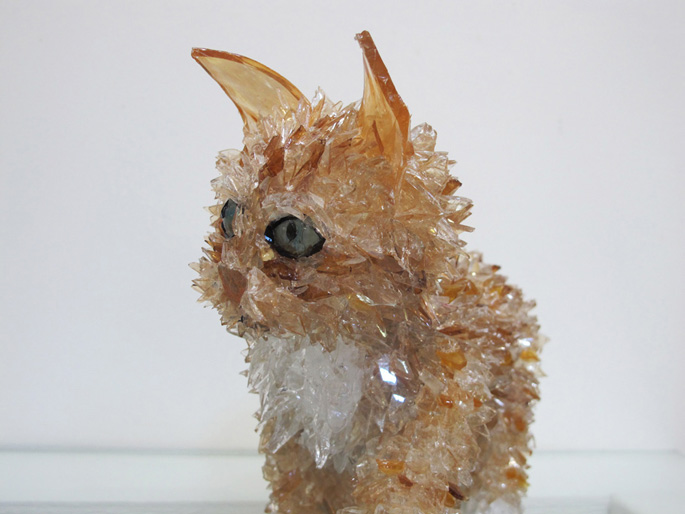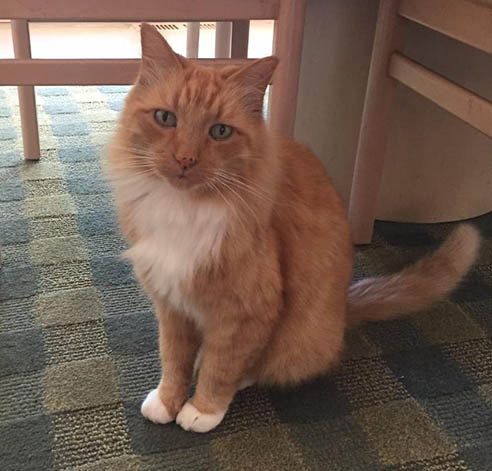 Pepper is a standing white dog with a black spot on its side and a tan spot on its face.