Newest Pieces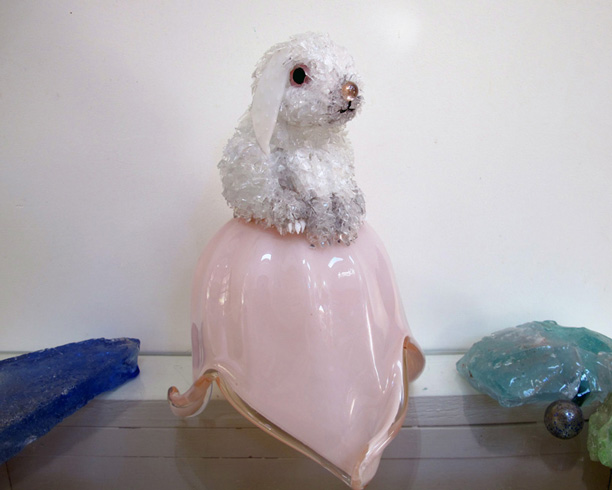 White Bunny
Bon Bon is a fluffy, white bunny with a gray-fringed nose and feet, sitting upon a beautiful, pink, Murano glass hill. Its white and plush tail completes an image of innocence.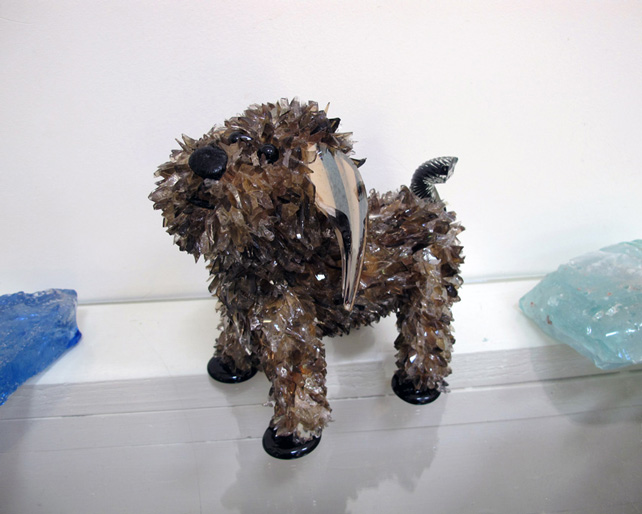 Coffee and Striped Dog
With striped brown ears, Romeo is a coffee colored dog. His head tilts upward, emphasizing his fluffy snout and curious eyes.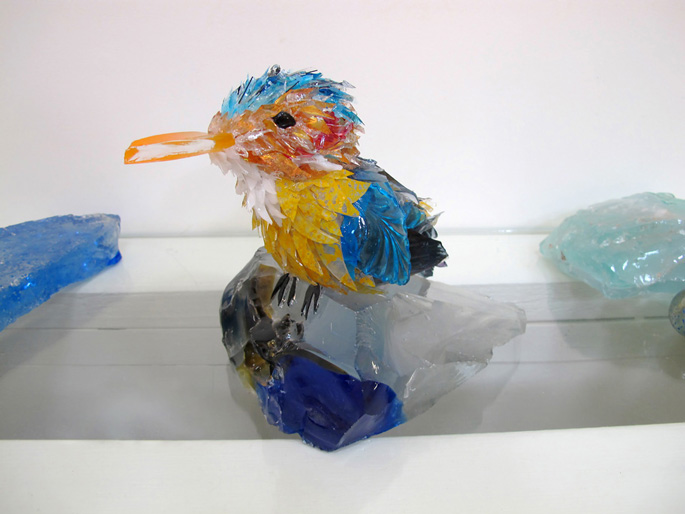 Pygmy King Fisher
Perched on a glistening chunk of slag glass, Cleo is an eye-full of stunning color.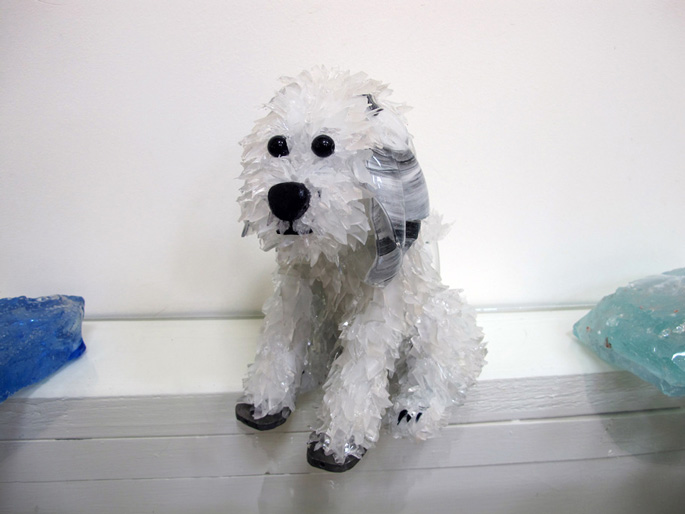 White sitting dog with gray ears
Maui is a sweet, poised light gray dog with large marble-like glass ears.
Live Inspirations
Hank is a commissioned piece, modeled after a Pekingese dog with crooked teeth and a fluffy white coat.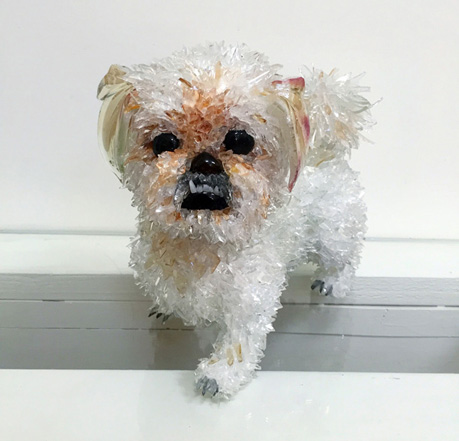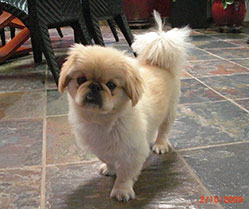 Originally found on Pinterest, a picture of a low-laying dog ready to play inspired one of Jennifer's favorite dogs. Salty is a white and fluffy dog with perky ears and an anticipatory expression.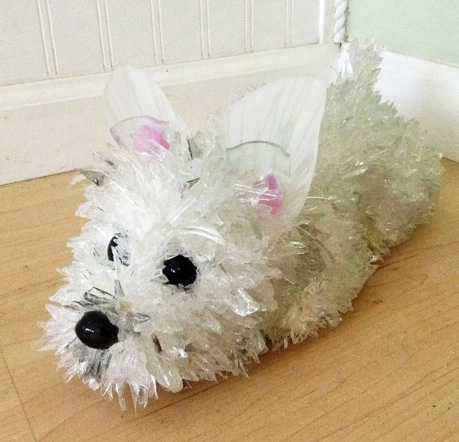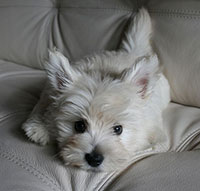 Big, innocent, baby -beautiful! Rory is a baby grizzly bear with its paws outstretched to a mother bear, as seen in a photo shown to Jennifer.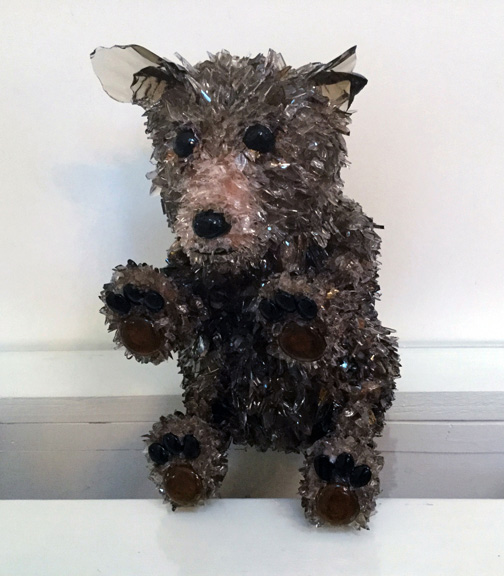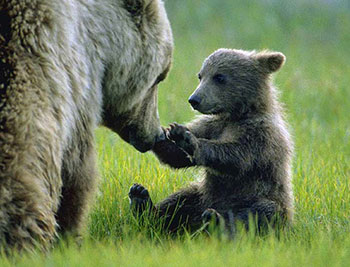 The orange and white coat on this Tabby make a pleasant backdrop for its crystalline eyes.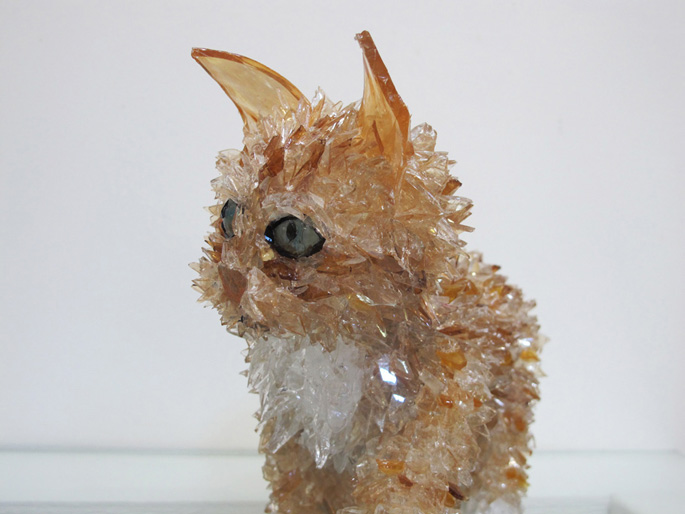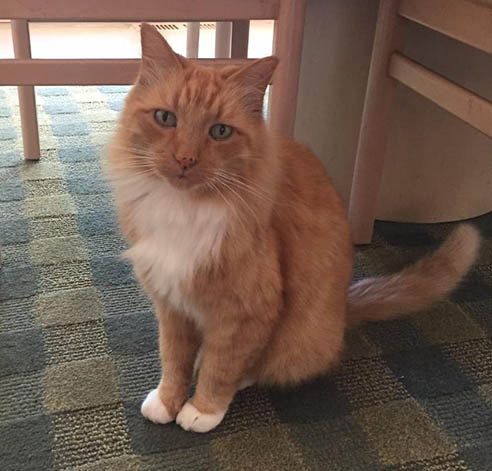 Pepper is a standing white dog with a black spot on its side and a tan spot on its face.