Newest Pieces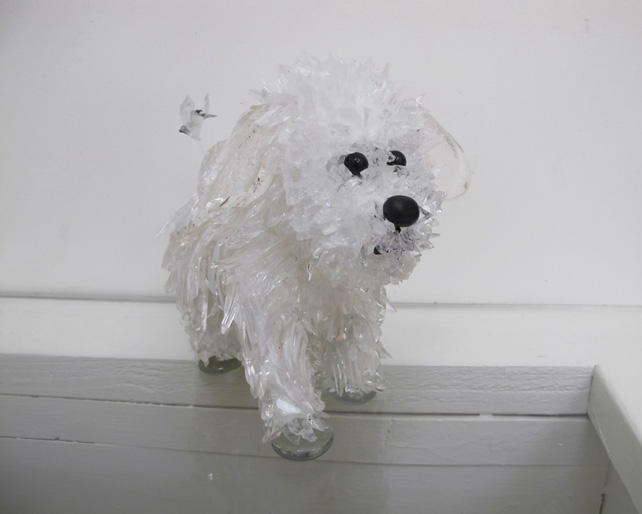 White-Striped, Shaggy, Little Dog
After finding some remnant, white, spiral glass lamp shades, Jennifer was excited to make the long strands of glass into funky trails of fur.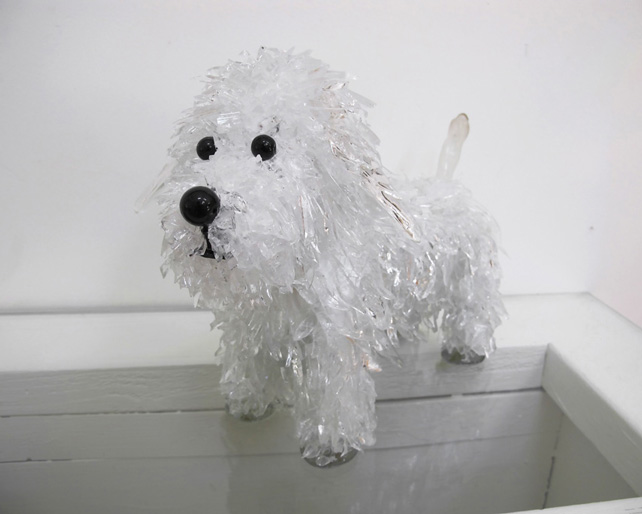 White Long-Haired Dog
Spank is the quintessential fluffy, sweet white pup.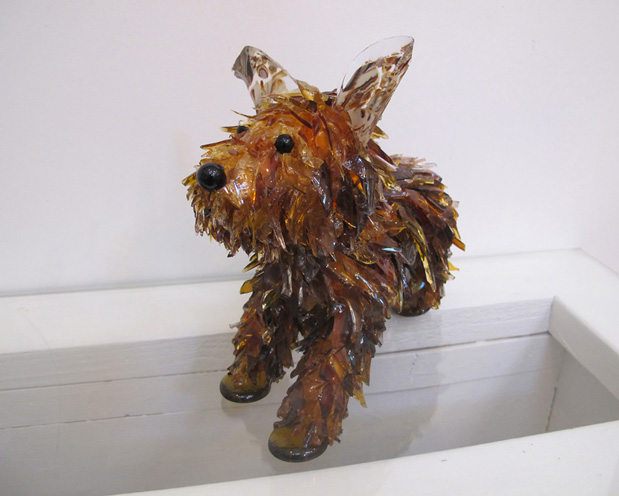 Shaggy Brown Dog
This is Jennifer's first long-haired dog. She was intrigued by how to capture the look of shaggy hair with glass shards.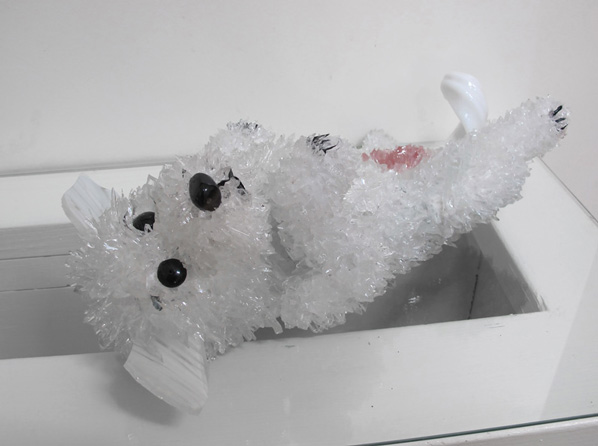 White Terrier
This little, submissive, white terrier has a pink belly and pleasing, sweet face.
Live Inspirations
Hank is a commissioned piece, modeled after a Pekingese dog with crooked teeth and a fluffy white coat.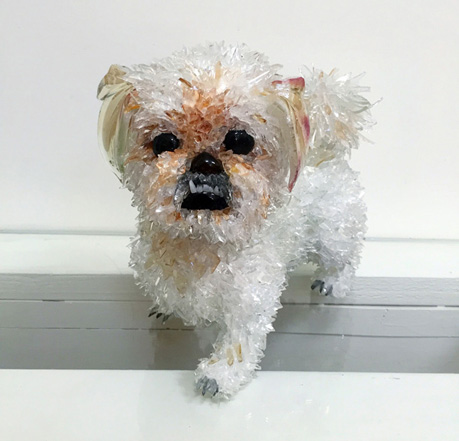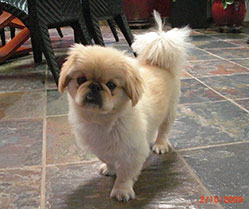 Originally found on Pinterest, a picture of a low-laying dog ready to play inspired one of Jennifer's favorite dogs. Salty is a white and fluffy dog with perky ears and an anticipatory expression.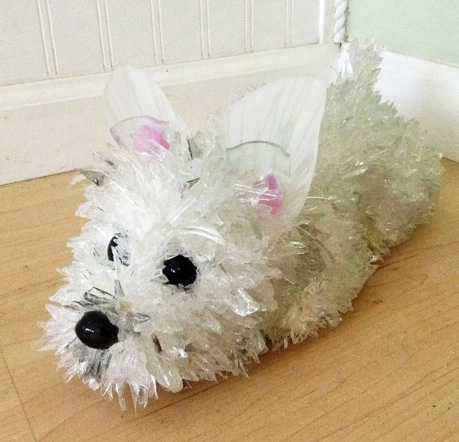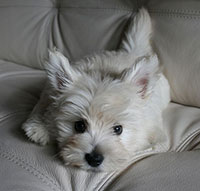 Big, innocent, baby -beautiful! Rory is a baby grizzly bear with its paws outstretched to a mother bear, as seen in a photo shown to Jennifer.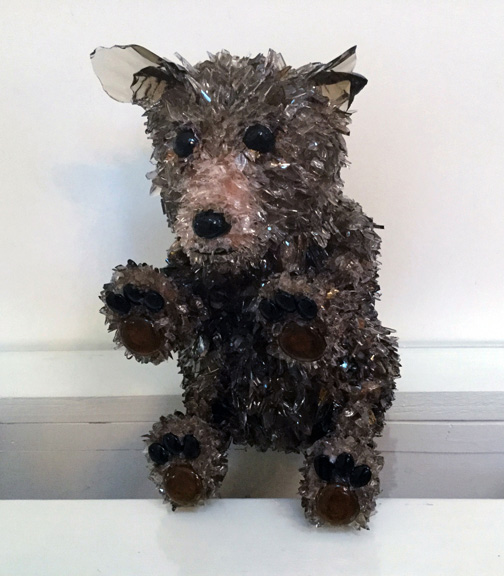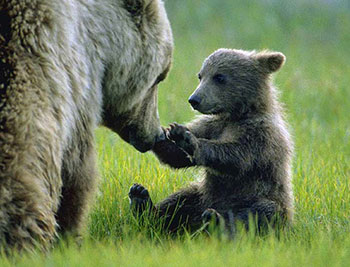 The orange and white coat on this Tabby make a pleasant backdrop for its crystalline eyes.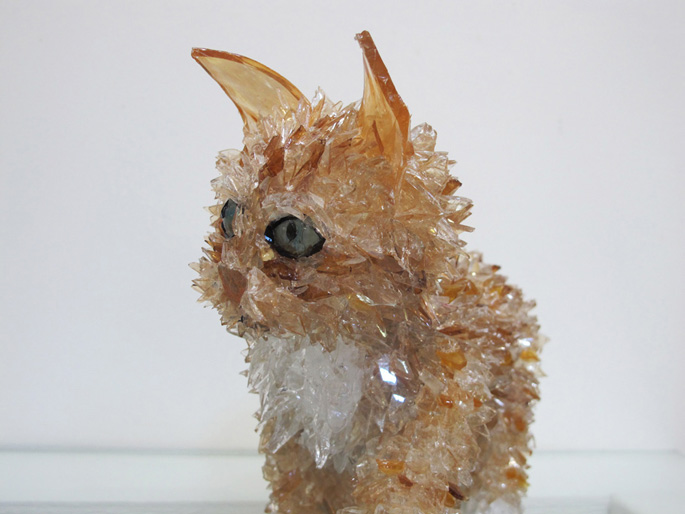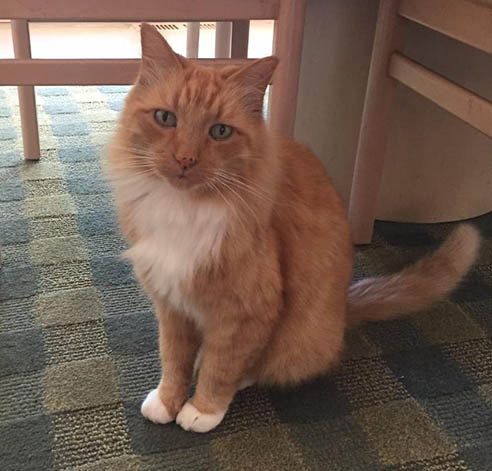 Pepper is a standing white dog with a black spot on its side and a tan spot on its face.