Newest Pieces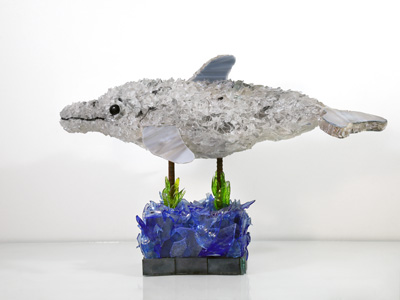 Little Dolphin
With deep affection for "Hoaloha," a shattered glass dolphin, Jen wanted to make a mini version. Beetlejuice has sparkling gray and blue tones which make it look authentic and wet, as it glides over the deep blue water on the base below.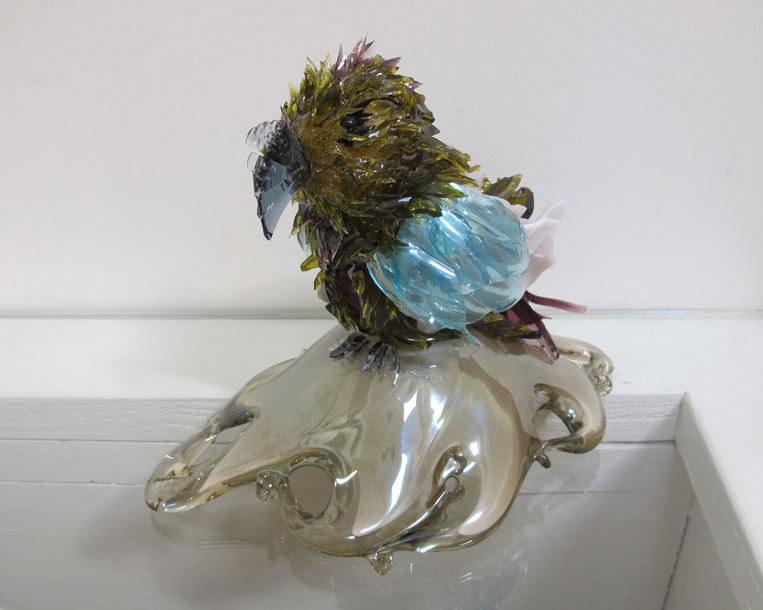 Olive Bird on Murano Glass Stand
Perched on a splendid Murano glass base, Saffron is an olive green bird with an indigo hooked beak and deep, purple accents. Turquoise, ruffled wings make this bird distinguished.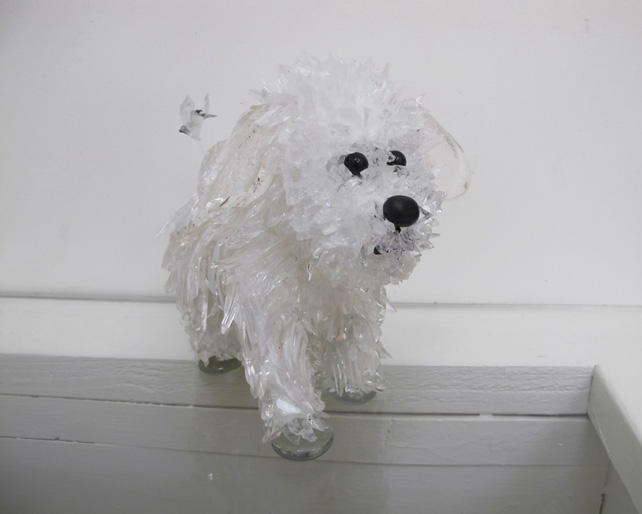 White-Striped, Shaggy, Little Dog
After finding some remnant, white, spiral glass lamp shades, Jennifer was excited to make the long strands of glass into funky trails of fur.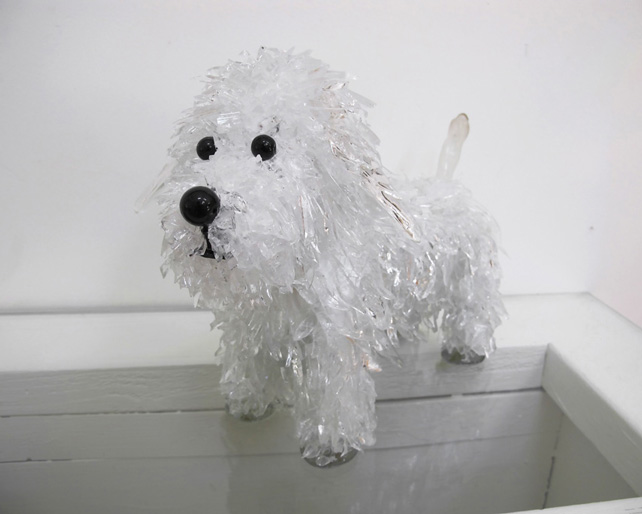 White Long-Haired Dog
Spank is the quintessential fluffy, sweet white pup.
Live Inspirations
Hank is a commissioned piece, modeled after a Pekingese dog with crooked teeth and a fluffy white coat.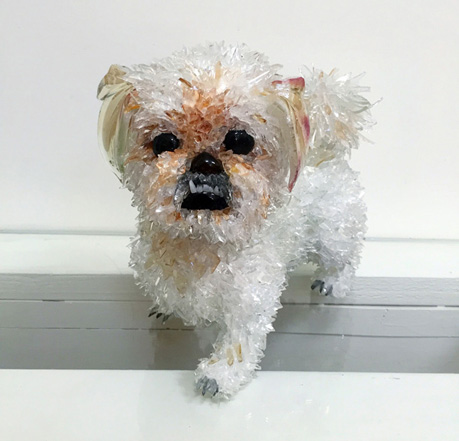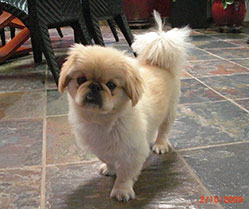 Originally found on Pinterest, a picture of a low-laying dog ready to play inspired one of Jennifer's favorite dogs. Salty is a white and fluffy dog with perky ears and an anticipatory expression.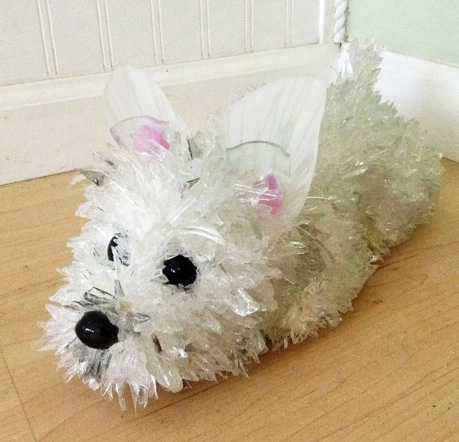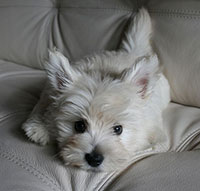 Big, innocent, baby -beautiful! Rory is a baby grizzly bear with its paws outstretched to a mother bear, as seen in a photo shown to Jennifer.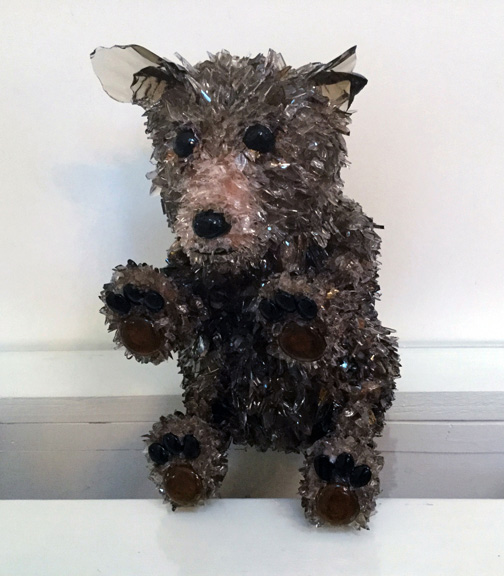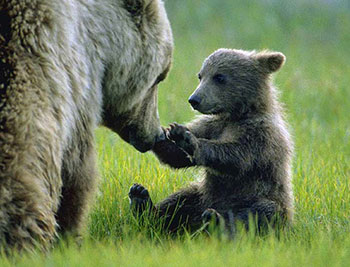 The orange and white coat on this Tabby make a pleasant backdrop for its crystalline eyes.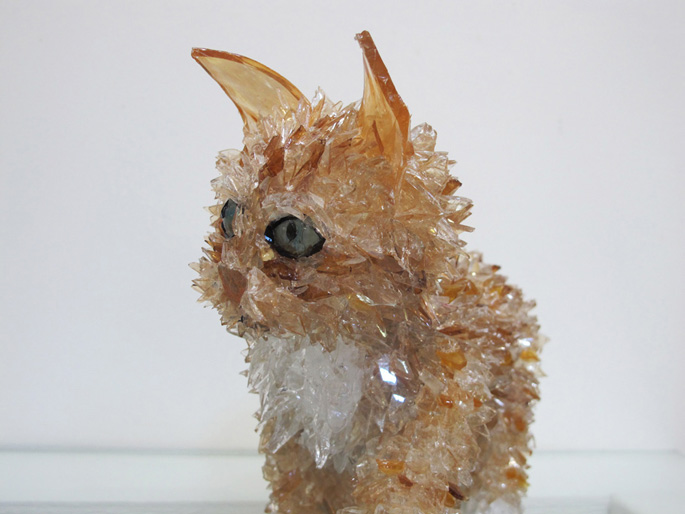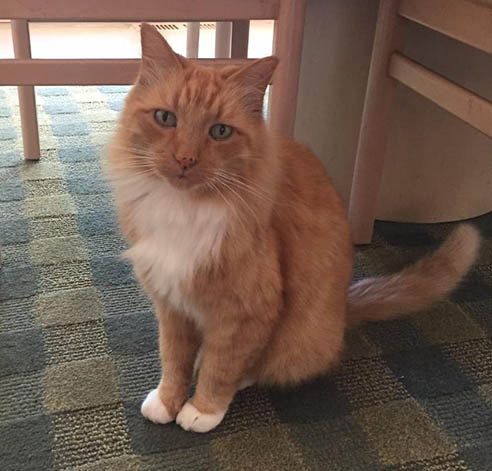 Pepper is a standing white dog with a black spot on its side and a tan spot on its face.